Seguramente tienes muy buenos recuerdos de tu infancia. ¿No es así?
¿Cómo olvidar esa época más inocente? Esos días en los que te pasabas la tarde jugando con tus amigos, sin preocuparte por la economía o que dentro de pocos años la tierra se calentará tanto que moriremos lenta y dolorosamente cocinados en nuestros propios jugos y las cucarachas se comerán nuestros cadáveres.
Sin duda tu infancia está llena de recuerdos en los que te refugias para olvidarte de que ser adulto es un asco. Tanto, que quizás no te acuerdas que en realidad tienes una amplia variedad de malos recuerdos de tu niñez
Naturalmente, si quisiera sacar a flote esos recuerdos tendría que concentrarme en todas esas ocasiones en que "los niños malos" te molestaron a la hora de recreo.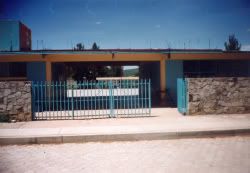 Welcome to the jungle!
¿Cómo sé que te molestaron? Vamos, estás leyendo un blog y es casi seguro que tengas un blog propio. ¿Quieres más evidencia?
Tan sólo pensar en todos esos recreos en los que mientras los demás niños jugaban entre si, tu te la pasaste huyendo de "los niños malos" que te cazaban como si fueras un animal. Eso sí, te daban una muy deportiva ventaja de diez segundo para que corrieras como una nena.
Para casi todos, este sufrimiento no terminó sino hasta entrar a la universidad, cuando súbitamente estudiar tenía sentido y no era nada más un pretexto para visitar a tu novia y hacer cositas con el pretexto de que no pueden ser interrumpidos mientras estudian.
Si tienes cierta edad, tus padres hicieron exactamente lo mismo. Así que aunque veían tu letrero de "No molestar - Estudiando" colgado en la puerta de tu habitación, ellos saben perfectamente qué estabas haciendo, pero no abrían la puerta porque a ellos una vez los sorprendieron con las manos en la masa, y quisiera que eso sólo fuera en sentido figurado, y desde entonces su apetito sexual se vio negativamente afectado.
Que de algún modo está relacionado con que eres hijo único.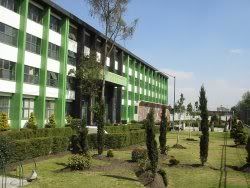 Welcome to the jungle!
Para otros, el sufrimiento no termino y la universidad no fue más que "Preparatoria: vol. II". En donde "los niños malos" siguen siendo malos, las chicas buenas siguen siendo muñecas inflables ambulantes para "los niños malos", los nerds siguen refugiándose en la biblioteca y todo mundo se burla de los emos, goths, darks y aficionados al rock progresivo.
Si ese es tu caso, lo siento, pero tu vida apesta.
"Los niños malos" en la primaria eran capaces de todo acto ruin y despreciable que cruce tu imaginación severamente deteriorada por desvelarte viendo televisión. Podían desde golpearte para quitarte dinero, hasta golpearte sin tomar tu dinero.
Consejo pro: No les recuerdes que no te han quitado tu dinero después de que te golpearon. Si olvidaron quitártelo, es probable que ya hayan olvidado que te golpearon y te golpeen de nuevo sólo para estar seguros de que no olvidan nada esta vez.
El consuelo que todos los niños abusados en la primaria tienen es que:
Un niño nerd = Un adulto rico.
Puedes estar seguro de que el trasero de Bill Gates fue pateado tan frecuentemente como un balón de fútbol soccer en la primaria y mira donde está. Es uno de los hombres más ricos y poderosos del mundo. Todos los que sabemos algo de computadoras además de "usar metroflog", "buscar porno" y "bajar música gratis" deseamos patearle el trasero hasta que nuestras piernas se nos caigan y nuestras caderas queden inservibles.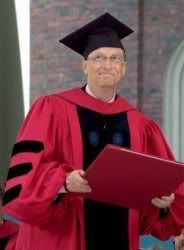 Esto es éxito, que como podrán ver, no es sinónimo de "verse bien".
Desafortunadamente, si no eras nerd y de todos modos te molestaban, esta ecuación no aplica.
Si este es tu caso, los siento, pero tu vida apesta.
En el lado positivo de las cosas, "los niños malos" tarde o temprano reciben su castigo. Terminarán en la cárcel, muertos en una borrachera, mendigando en las calles, probando el elástico en la línea de producción de una fábrica de calzoncillos, o trabajando en el gobierno.
Opcionalmente puede que aprendan a tocar la guitarra, formen una banda de hair metal, se vuelvan ricos y famosos, aparezcan en televisión, tengan un ejercito de groupies a su disposición, y se dediquen a inhalar cocaína directamente del ombligo de alguna supermodelo antes de morir de una sobredosis de antidepresivos.
Pero ya no estamos en la década de los 80's, así que no tenemos que preocuparnos de que eso ocurra otra vez.
En el futuro "los niños malos" golpearan a tus hijos en un mundo completamente virtual. Ssistirán a una ciber-primaria y les quitaran su ciber-dinero para su ciber-comida en el ciber-patio que sirve para jugar ciber-fag-ball (el nuevo nombre oficial de lo que ahora conocemos como fútbol soccer).
Oh, sí. Apenas puedo esperar para ver eso.
Estribillo
If there was nothing that I could say
Turned your back and you just walked away
Leaves me numb inside I think of you
Together is all I knew (
Chicane - No Ordinary Morning
)
Esta canción apareció en el álbum
Behind the Sun
del 2000. Hace menos de un mes que la escuche por primera vez. Esto es, 8 años en los que no disfruté de ella.
---
Escuchando...
Jurassic 5 - Concrete Schoolyard